* version 2.12 - 21/dec/2012
Changes and fixes:
- Track analysis module - added
rankings
using various metrics (Distance to dest., boat speed, wind speed, VMC, classification).
- Import real Vendée 12 boats. (see image below).
- Draw tracks with
fixed TWA
. Option in
track designer settings
.
- Route/track
transport
in
Minkowski's
space/time. Select the track and click [transport] button.
- Fixed problem in land collision detection across the
International Date Line
(too late for this race
)
- Carbon fiber panels
See
downloads
Happy holidays to all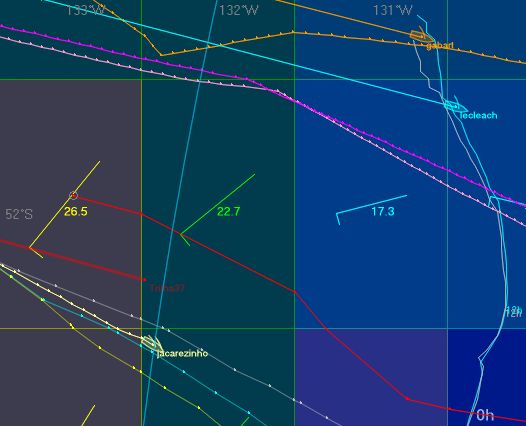 how to beat Gabart and Le Cléach